Experience is crucial when selecting a dental implant specialist. Lots of dentists today have completed training in dental implantology, but daily practice can be intricate, complex, and unpredictable. That's why it's important to choose a dentist with extensive experience performing these procedures, along with a skilled team and the necessary resources to handle any unexpected developments.
Let's consider a typical day in my practice to understand the diversity of our patient cases.
6:00 am
I begin the day with a workout to stay strong and reduce stress. While exercising, I sometimes hop in on a hospital Department Chiefs meeting, often review the day's schedule, and organize staff assignments, materials, and supplies to ensure everything is ready for today's procedures.
8:45 am
I get to the office, greet my team members, and address any questions they may have. We cover anything urgent with today's schedule.
9:00 am
We open our doors and begin seeing patients. I start by supervising a junior associate and Jacksonville University Mastership resident, who is performing a full arch replacement for her patient Anna Maria. During the trial fitting, she decided that the teeth are too big for the patient's mouth, so we ordered a new set to be made by the lab so we can see another trial next week.
10:00 am
A staff member informs me that a patient who had a bone graft the previous day is concerned about excessive swelling. We ask her to send a picture, which I review via email and determine that the swelling is within normal limits. I personally call the patient to explain the finding and put her at ease.
Next, I see Maxine, a patient of mine who had an implant placed more than 15 years ago by another dentist. It has now become loose. My suspicion is that chronic teeth grinding during sleep may have caused the implant to loosen from the bone. Today I'll remove the implant and then in a few months, I'll replace the implant with one that is wider to accommodate the broader gum opening, and I prescribe a night guard to protect her mouth from further damage caused by nighttime grinding.
11:00 am
Santos is a long-time patient and we have already completed implants for most of his upper and lower teeth. We saved the most complex procedure, a sinus lift, for last. A sinus lift is performed when there is insufficient jaw bone for back molars. The implant is anchored into the bone that supports the sinus structure. The procedure is more complicated because of the presence of a number of large arteries in the area. It requires careful navigation to avoid the arteries and prevent excessive bleeding. The procedure goes smoothly.
12:00 pm
Lunch is a grab-and-go affair. I take the time to set up schedules for our residents in the dental clinic, where I'm the Director and Chief of Dentistry at Englewood Hospital. At the clinic, we provide emergency care for patients, as well as comprehensive full-mouth rehabilitation. The dental residents perform various procedures in the clinic, such as extractions, crowns, and dental implant surgeries under the supervision of our faculty.
1:00 pm
Renee is my first patient in the afternoon. She drives 1-1/2 hours for each visit because she knows our practice will take good care of her oral health. Renee lost her lower incisors due to gum disease. Today, I'm placing four crowns on top of two implants to complete her front tooth replacement. Everything went well and the teeth look great.
2:00 pm
I check in with my staff again. We plan the next day's schedule and follow up on patients who had procedures the previous day. I also observe our junior associates and residents, addressing any questions they may have.
3:00 pm
Next up is Carmine, an Oncologist. He required an extraction of the last molar on his upper right molar area. I perform a bone graft immediately at the time of tooth removal to secure the socket for a future implant procedure. Since the tooth is located at the back of his mouth where it is not visible, he doesn't need a temporary crown.
4:00 pm
My next patient, Vinny, is a Reverend who has to pay special attention to his appearance. Eventually, we will replace all his upper and lower teeth, but today we're focusing on the implants for his lower arch. I have ordered new, milled acrylic temporary crowns that look natural to protect his appearance while the tissue heals from the implant surgery.
5:00 pm
We close our doors. I make follow-up calls to patients that require additional support after procedures performed the previous day. I finalize tomorrow's schedule, make staff assignments, and order supplies and materials. I also manage any business-related tasks and prepare for teaching courses on dental implantology.
As you can see, a typical day for a dental implant specialist is extremely busy and filled with complexity. To ensure you receive the highest quality care from an expert, look for a dentist who has completed the AAID certification process. These dentists have not only received training but have also accumulated hundreds of hours of experience dealing with different dental implant complexities. It's the best way to make sure you have a positive experience when getting dental implants.
If you're looking for high-quality implant care, visit our tool: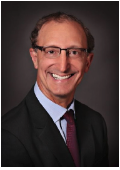 Dr. Minichetti graduated from the University of Medicine and Dentistry of New Jersey (now Rutgers School of Dental Medicine) and then completed a GPR program at the Mount Sinai Medical Center, New York, New York. Dr. John Minichetti has been practicing and teaching implant dentistry for over 30 years. He is a fellow of The International Congress of Oral Implantology (ICOI), The Academy of General Dentistry (AGD), The International Academy of Dental Facial Esthetics, and The American Academy of Implant Dentistry (AAID). Dr. Minichetti is board certified as a Diplomate of the American Board of Oral Implantology/ Implant Dentistry. Dr. Minichetti is past- president of the AAID, the ABOI, President of the
AAID-Bergen County Dental Implant Study Group and serves as Chief of the Department of Dentistry, at Englewood Hospital and Program Director of the Englewood Hospital GPR Program. Dr. Minichetti is the Director of the Center for Implants and Aesthetics at Englewood Dental, Director of The Dental Implant Learning Center, Director of the Las Vegas AAID Maxicourse® , held at UNLV, School of Dental Medicine and the New York AAID Maxicourse ®, held at St. Barnabas Hospital in New York. He has published numerous scientific articles and has lectured and instructed worldwide.