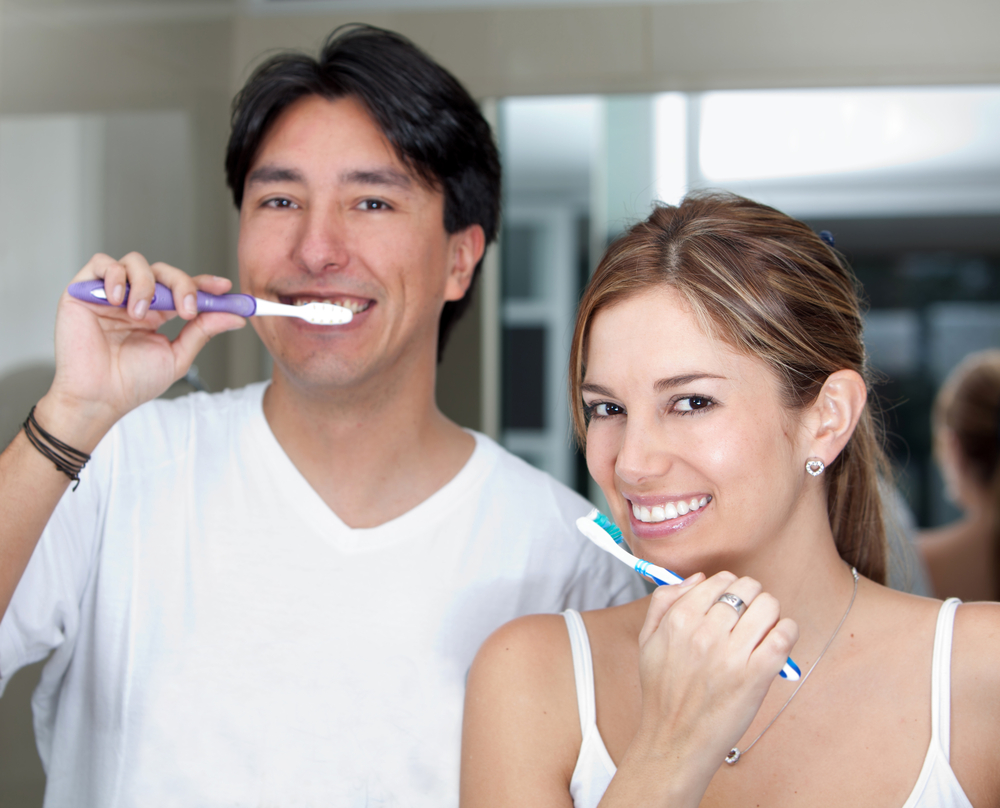 The health and safety of everyone remains important to the American Academy of Implant Dentistry, especially as we continue to monitor the novel coronavirus disease (COVID-19). As you have been reading and listening to the news, the information on the virus continues to change frequently.

We've outlined below how AAID dentists are responding to this situation, as well as how you, as a patient, can be proactive with your oral health during this time.

AAID Dentists' Current Protocol During COVID-19
The Centers for Disease Control and Prevention (CDC) has announced the suspension of non-essential dental procedures. While this may not come to a surprise to many, AAID dentists are taking extra precautions to ensure the safety of patients.

"We are closely following the CDC for updates," Jasmine Sung, DDS, AFAAID said. "If the patient is in a temporary prosthesis or recently had surgery, I call them personally to confirm they are asymptomatic. If they are not, I will use FaceTime to determine if they need to be seen in person."

Non-essential procedures would include things such as:
Routine cleanings
Removal of teeth that aren't painful
Cavity treatment that isn't painful
Tooth whitening
"We aren't seeing patients for routine care," said
Eric Hopkins DDS, FAAID
. "We are attempting to gain a balance between needed emergency care and containment of the spread of COVID-19. We have been performing the necessary treatment when the patient is here for evaluation."
If you are experiencing an excruciating amount of pain or discomfort, such as broken or knocked out teeth or painful swelling in your jaw, then you should contact your dentist. But, to ease anyone's fears if you do go in for a visit, know that AAID dentists are taking the necessary steps to secure their office from exposure to COVID-19.
"As we have always done, we sterilize every instrument used in your mouth," Dr. Sung continued. "Items that cannot be sterilized are disposable, so they are only used once at your visit and then thrown away. We use hospital-level disinfection in all areas in our office including operatories, check in and check out and waiting room. All of our team members are highly trained in these protocols and disinfect after every patient. We have practiced all CDC and Occupational Safety and Health Administration (OSHA) standards of infection control daily, even prior to this virus."
In addition to cleanliness being a priority for AAID dental offices, most are practicing strict social distancing measures as well.
"A decrease in patient load has allowed us to limit the number of visits needed to accommodate patient care," added Dr. Hopkins. "We are building time between patients to allow for no overlapping office exposure."
The social distancing measures that Dr. Hopkins and his staff have in place are:
Locking the front door at all times
Having patients call from their car to be allowed into the office
Greeting patients at the door with an intake questionnaire and thermometer
Cleaning operatories twice
Closing operatories with doors

Placing sequential patients in different operatories

Limiting the number of staff who are exposed to each patient
To ease any fears or anxiety his patients might have, Vincent Vella, DDS, FAAID likes to keep things in perspective.

"When I was in dental school in the '80s, we were faced with an HIV epidemic. In those days—when you contracted HIV—it was a death sentence. We lived through all of that without much of the protective gear that we have today. So, I tell my patients that yes, this is an infectious disease, but a great number of people recover. Most are not at a high risk of mortality. Personally, I am not fearful of seeing my emergency patients. We take all the necessary precautions."

If you're considering dental implants in the future, be sure to check the Find an Implant Dentist tool to find an AAID dentist nearest to you. He or she will be happy to schedule a phone or video conference to answer any questions you may have about the procedure.
The Ultimate Guide to Keeping Your Mouth Healthy During COVID-19
Your overall health and your oral health are inextricably linked to each other. And, during this time, it's best to take precautions.

We put together a short guide for you to proactively protect your pearly whites during COVID-19. Click the button below to download the brochure.
---
Dentists consulted for this article include: Jasmine Sung, DDS, AFAAID of Houston Southwest Dental Implant Center, in Houston, Texas; Eric Hopkins DDS, FAAID, DABOI/ID of Hopkins Dental Clinic in Shawnee, Oklahoma; Vincent Vella, DDS, FAAID, DABOI/ID of Vincent Vella DDS in Rochester, New York.

What are those letters after the dentist's name? Find out what they mean.