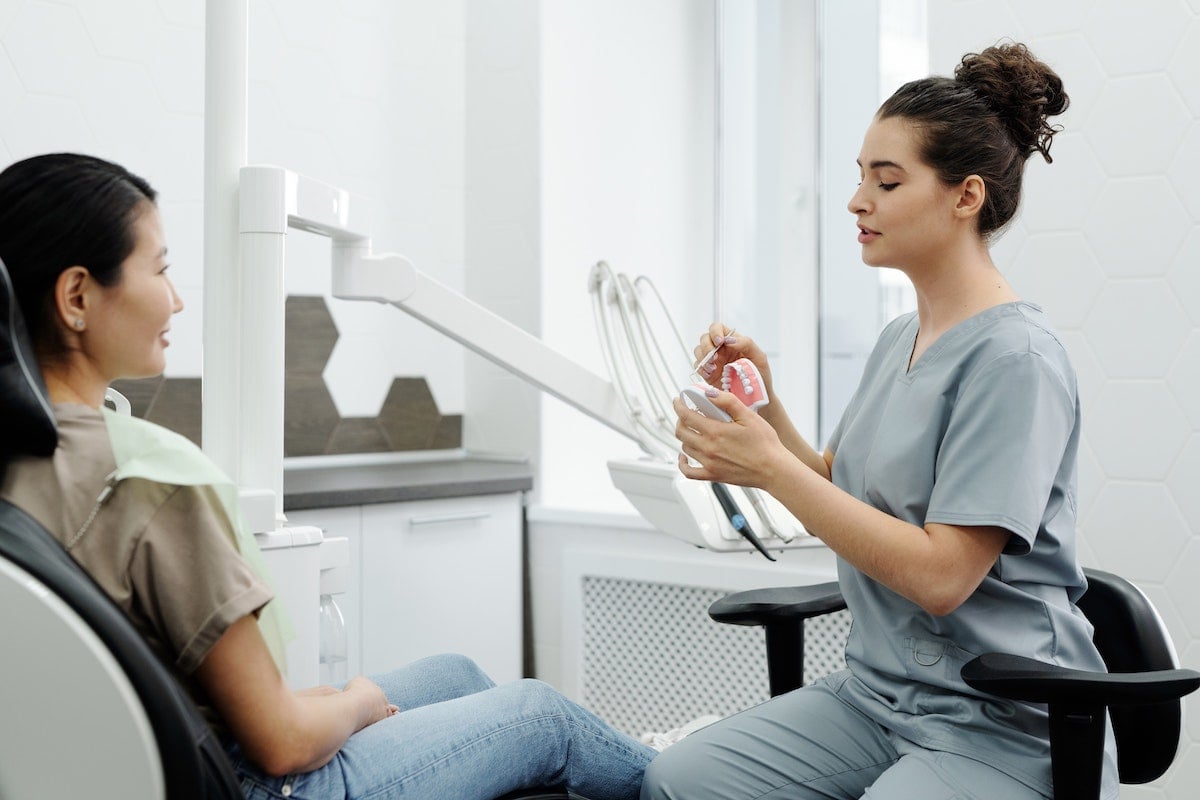 Dental implants are the best tooth replacement solution available today.
They look and feel like natural teeth, and they can provide you with a lifetime of happy, confident, beautiful smiles. To get the full benefit from dental implants, however, you need to entrust your procedure to the right doctor.
How can you find a dentist who is fully qualified to help you through your dental implant journey from beginning to end? Let's talk about some factors you should consider when you are choosing your implant dentist.
Technology
Technology often plays a key role in making the implant process as efficient and low-risk as possible.
That is why you should see a dentist who has invested in a CBCT scanner, which is otherwise known as a cone beam scanner. The machine uses a cone-shaped beam of radiation to produce highly detailed, three-dimensional images of, not just the teeth and jaw, but also of the surrounding soft tissues.
These images help the doctor to precisely plan the dental implant placement surgery.
Comprehensive Care
Many dentists lack the extensive education, training and experience required to make sure your dental implant surgery is a success.
It's important that the dentist selected to place your dental implant has a thorough knowledge of all aspects of dental implants and treatment options, such as an AAID dentist. If they understand the big picture, then they'll be dedicated to putting your smile, your needs and your health first.
Availability
and Trust
No matter how you look at it, getting dental implants requires a significant time investment.
You have a journey ahead of you that may last for several months. It is important that your schedule will work with your dentist's. Since it is a process, you will want a good relationship with your dentist. Find someone that you respect and trust.
Reviews and Personality
Understandably, you might be a little nervous about your dental implant procedure.
Don't hesitate to ask your dentists' office any questions you might have about your treatment. They should be able to take the time to explain things to you with empathy and with your comfort in mind. You should be a priority, not another chore to check off the to-do list.
Of course, a dentist can talk all day about how great they are, but why take their word for it? Check out their reviews on Google and Facebook.
In the end you want someone who is competent and trustworthy. Someone who can do the job right and handle complications should they arise.
A good place to start looking is the list of doctors who are members of the American Academy of Implant Dentistry.
---
The dentist consulted for this article was: Timothy Vacek, DDS of Amberly Dental in Waverly, NE.
Dr. Timothy Vacek attended the University of Nebraska Medical College of Dentistry. Dr Vacek practices in Waverly, NE where he specializes in implant treatment from start to finish in one location. He and his team are dedicated to the goal that everyone feels good about their teeth.

What are those letters after the dentist's name? Find out what they mean.