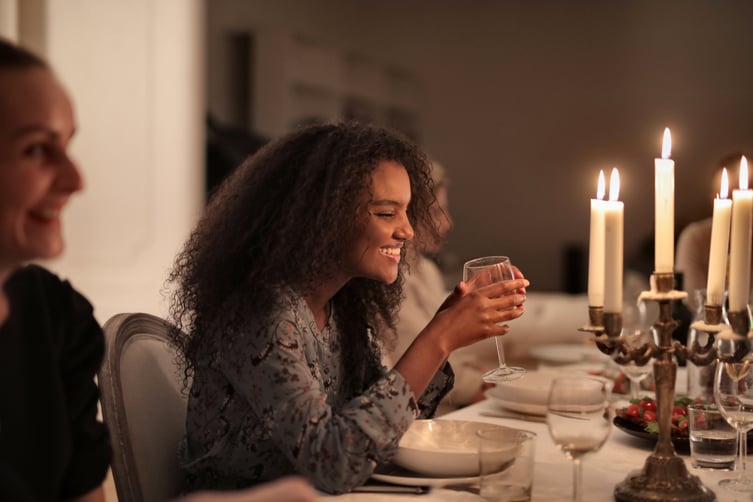 Are you missing one or more teeth? You're not alone. The average adult loses at least one permanent tooth throughout their lifetime.
That's part of the reason why September is Dental Implant Awareness Month: to spread awareness about the benefits of dental implants and the value of choosing an AAID dentist for treatment.
This year's theme is "Healthy Mouth, Healthy You," celebrating the many health benefits of implants. Many patients don't realize that implants provide more than just a cosmetic fix. When you lose a tooth, several things happen that may not be immediately obvious and can have a long-term effect on your health.
Dental implants provide a healthy tooth replacement option for adults of all ages, whether you were born without a tooth or have had to have teeth removed due to injury, infection or decay.
Here are 5 health benefits of dental implants:
1. They stimulate bone and prevent changes in face shape
Missing a tooth can lead to significant bone loss overtime that can alter jaw structure and change the shape of your face. Dental implants are the only tooth replacement option that actually help stimulate bone growth, prevent bone loss, and maintain your face shape.
2. They reduce risk for gum disease
Along with bone loss, a missing tooth causes gums to recede and creates an open pocket where bacteria can grow. Additionally, bridges and dentures often provide more difficult to reach areas where bacteria can build up. This can lead to infection and gum disease.
3. They restore the ability to chew normally and eat healthy food
Even when missing one tooth, It can be difficult to chew certain nutrient-dense foods, such as fruits, vegetables, and protein. As a result, you may remove these dietary staples from your daily diet which is a great risk to health. A poor diet of soft, processed food can cause weight gain and the excess pounds can lead to numerous issues, including cardiovascular disease and diabetes. Dental implants let you chew naturally and make it easy to eat nutritious foods which benefit the entire body.
4. They improve mental health
Dental implants have a dramatic effect on confidence because they feel, look, fit and function like healthy, natural teeth. When you are missing a tooth, it's common to feel embarrassed about the way you look and hesitate to engage in activities or conversation. Implants allow you to smile, laugh, speak, and eat normally and they do not slip or click. Getting back to living life the way you want brings peace of mind and restores confidence.
5. Good oral hygiene becomes a priority
When you make the investment in implants, you're more likely to take self-care more seriously. As a result, practicing a thorough oral hygiene routine becomes a priority for many patients who are given a second chance at a beautiful smile.
The benefits of implants go beyond dental health
Dental implants are not just an investment in dental health, but your overall health and psychological well-being. When performed by a trained and experienced implant dentist, it's one of the safest and most predictable procedures in dentistry. You can use the Find an Implant Dentist tool to find an AAID dentist closest to you.
Looking to learn more about dental implants during Dental Implant Awareness Month? Start with the five things you should know about dental implants, and be sure to ask your dentist these 12 important questions when you seek an implant consultation.