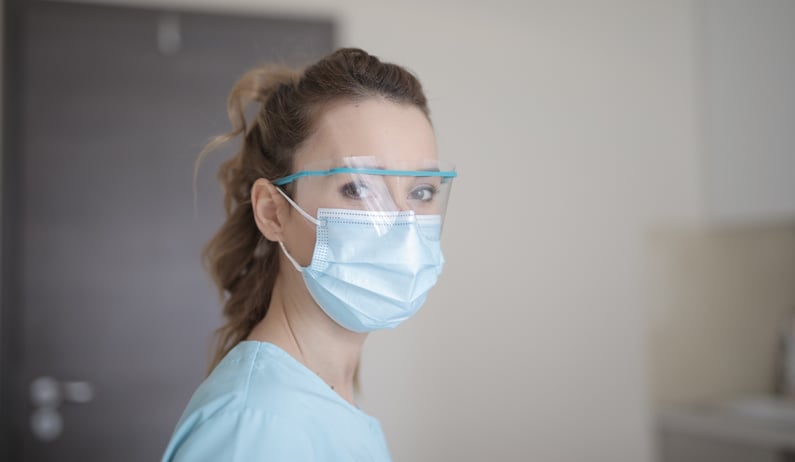 Scheduling regular dental checkups is crucial to both your oral health and overall health – however this normal routine visit has been put on hold during the COVID-19 pandemic.
As various states start to allow dental offices to open up for all types of visits, you might be wondering, "What's my visit to the dentist going to be like now?" Guidelines for each state are different, so be sure to contact or wait to hear from your dentist first.
To help you plan your trip to the dentist, we've compiled 3 checklists for you to download and use.

Before Your Appointment
Practice great oral health care at home. A healthy mouth helps your immune system fight off other intruders. Take a look at the Ultimate Guide to Caring for Your Teeth for tips from dental experts on supporting great oral health at home.
Make sure you are feeling healthy. Before contacting your dentist, ask yourself this, "Am I feeling well? Have I been in contact with anyone showing symptoms of COVID-19?" To flatten the curve of COVID-19, we need to work together to protect the men and women on the front lines: our dentists. If you are not feeling well, please let your dentist know so they can assess the situation.
Prepare for a brief health evaluation over the phone. Your dental office might ask you a few questions about your health before your visit is scheduled visit. This is to ensure the safety of staff and other patients.
Bring a protective mask with you. This is to protect yourself and those around you from the spread of COVID-19.
Bring hand sanitizer. Once you leave your appointment, you may want to have hand sanitizer to disinfect your hands after touching doors to leave the facility.
Limit the number of people you bring to the dental office. This could mean leaving your spouse, children or caretaker at home.
At Your Appointment
You may be asked to wait in your car. To allow for social distancing and to help limit the number of people in the office, you may be asked to wait in your car before your appointment and you will receive a call or a text when the dentist is ready to see you.
Expect more safety measures. Things might seem a little bit different than your last visit, including more hand sanitizer available and personal protective gear such as masks and gloves

to protect you and the staff. You can expect your dentist to disinfect exam rooms and every piece of equipment to meet the highest infection control standards. Many offices will be removing magazines and newspapers from their waiting rooms, so bring your own reading material while you wait in the car.

Practice social distancing.

When walking through the office, make sure you practice social distancing measures to ensure the safety of those around you. During your exam, expect your dentist and dental hygienist to wear the proper PPE to protect your health and safety.
Prepare for an in-person health evaluation. In addition to a health diagnosis over the phone, your dentist may do an in-person survey or temperature check.
After Your Appointment
Thank your dentist. They're going to be so happy to see your smiling face after all this time!
Continue practicing great oral health care. Although you might not feel the need to after a dental cleaning, it's best to keep your immune system healthy during this time.
If you start feeling symptoms of COVID-19 within 14 days after your appointment, contact your dental office. There's a potential you could have been carrying COVID-19 during the time of your appointment. Please alert your dentist so they can take the necessary precautionary measures.