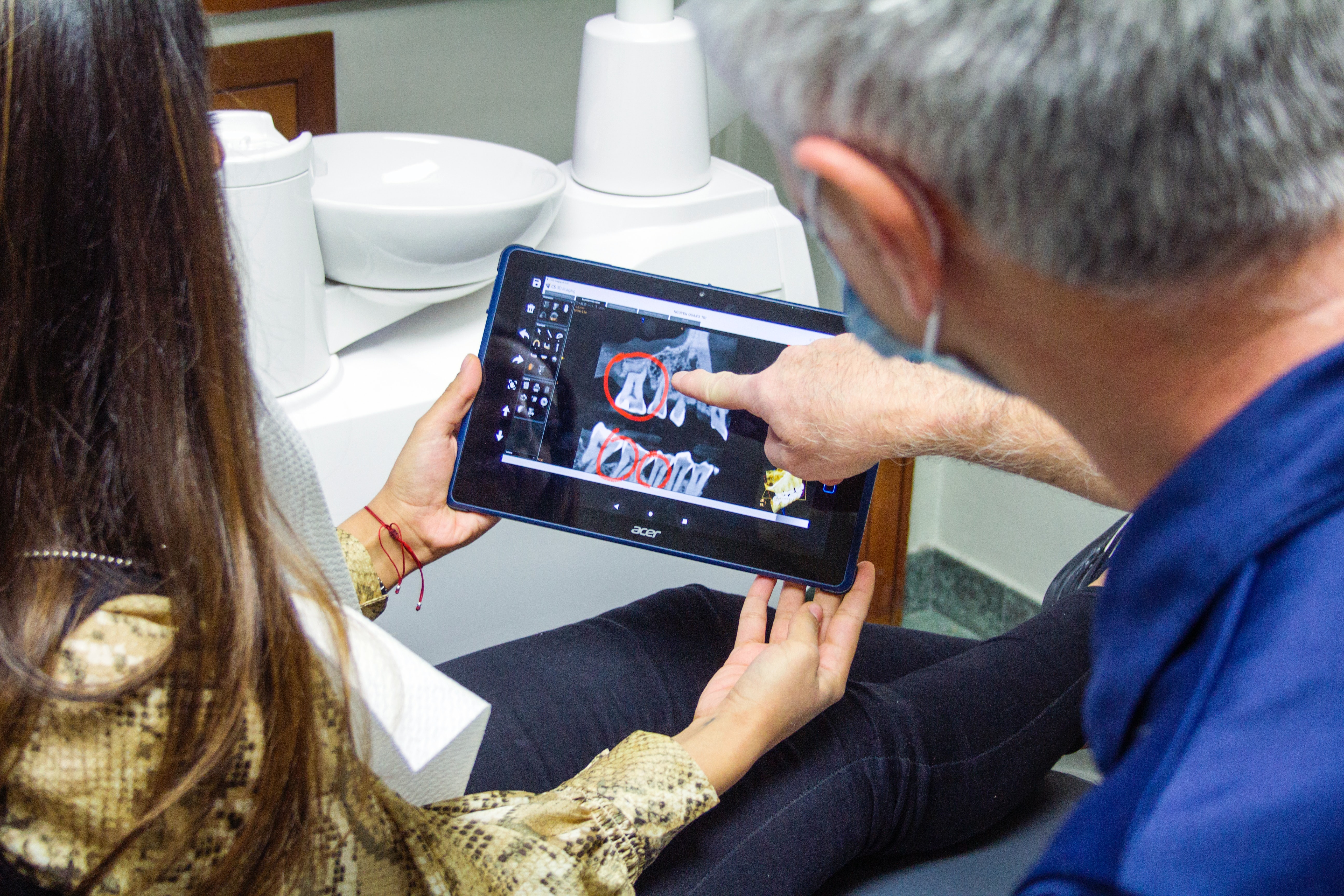 "I've been surgically restoring teeth with

dental implants for decades and after all these years I still find that many patients harbor some common misund

erstandings about dental implants. Let me give you the benefit of my experience and tell you about four fundamentals everyone needs to know about dental implants."
Brian J. Jackson, DDS, FAAID, DABOI/ID
Misconception #1: Dental implants aren't safe
While implants technically date back many years, modern implants became mainstream about 50 years ago. From a surgical point of view as well as a materials perspective, dental implants today are amazingly safe. In fact, we know that when an implant is placed, bone loves to grow around it. That means that implants integrate well and, as a result, have a phenomenally high success rate. Implants can be used to resolve a whole host of dental implications, making them a highly practical solution. Most importantly, with the freedom to smile, eat and use your mouth normally, dental implants give you a better quality of life.
Misconception #2: Dental implants are painful
A lot of patients fear that getting dental implants will hurt. While there is some discomfort after surgical procedures, most patients experience very little pain. Implant dentists make sure our patients are comfortable with a host of options to prevent and alleviate pain. But I have to tell you, I've been doing dental implants since 1993 and every single one of my patients has been awake for the procedure. Plus, while I prescribe a narcotic to help with post-surgical pain, the majority of patients only need over-the-counter pain killers for a day or so. And I know other implant dentists, like me, won't allow their patients to suffer through pain or fear. If sedation is necessary, of course we'll provide it. So the reality is that most patients don't experience much pain at all from dental implant procedures.
Misconception #3: You won't have teeth for a period of time after dental implant surgery
This is patently false. Upon completing the placement of the titanium root, a temporary tooth or teeth are put in your mouth. These temporary teeth resemble natural teeth and allow you to eat more than just soft foods for the weeks it takes for your implant to take hold. You will have some restrictions about eating hard foods for a period of time while you are healing, but that's the only limitation. Even with a full arch or All-on-4® implant solution, you have temporary teeth right away. So you don't have to worry about your appearance or your diet.
Misconception #4: Dental implants are expensive
Although dental implants often cost more up-front, some studies show that, over time, they often end up costing less than conventional tooth replacement options. For example, you may need to replace bridges every 10 to 15 years, which in the long term costs more than dental implants. Ultimately, it's a question of what each patient values the most: appearance, functionality, long-term health or cost. It's important to remember that there are a number of financing options for dental implants, which may help make the upfront costs more manageable. The best advice I can give is not to make assumptions. Because each case is unique, you should consult with a dental implant expert and find out specifically what you need, what it costs and what financing options are available so you can make an informed choice.
Finally, I'd like to encourage patients to find an implant dentist that has extensive training, like those who have earned the AAID credential. Implant dentistry is a discipline, not a procedure. And like other disciplines, it requires a lot of training and hands-on practice to refine the diagnostic, surgical and treatment skills needed to respond to a wide variety of situations. The more time an implant dentist has spent in training and practice, the better prepared he or she will be for the challenges your case presents.
In conclusion, let me reinforce that dental implants are safe, successful and contribute to a better quality of life. You don't have to experience a lot of pain to get dental implants, nor do you have to live with missing teeth after surgery. Plus I believe that, for most people, the benefits of dental implants to your dental care, your physical health and your self-image outweigh the upfront financial costs.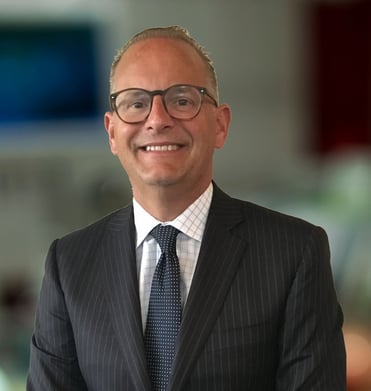 This article was written by Brian J. Jackson, DDS, FAAID, DABOI/ID.
Dr. Jackson is currently is serving as President of AAID in 2022.

Dr. Jackson has been surgically placing and restoring dental implants for more than 20 years. A native of Utica, New York, he graduated from Utica College cum laude with a bachelor's degree in biology. He received his Doctor of Dental Surgery degree at SUNY/Buffalo, School of Dental Medicine and completed post-graduate training at St. Luke's Memorial Hospital Center's General Practice Residency Program. He completed his formal oral implantology training through the New York AAID MaxiCourse® at New York University, School of Dentistry in 2002. Dr. Jackson received his AAID Associate Fellow in 2003, Fellow in 2006, earned his Diplomate of the American Board of Oral Implantology/Implant Dentistry in 2005, and became an Honored Fellow in 2012. He served on many AAID committees and the Board from 2004 to the present.