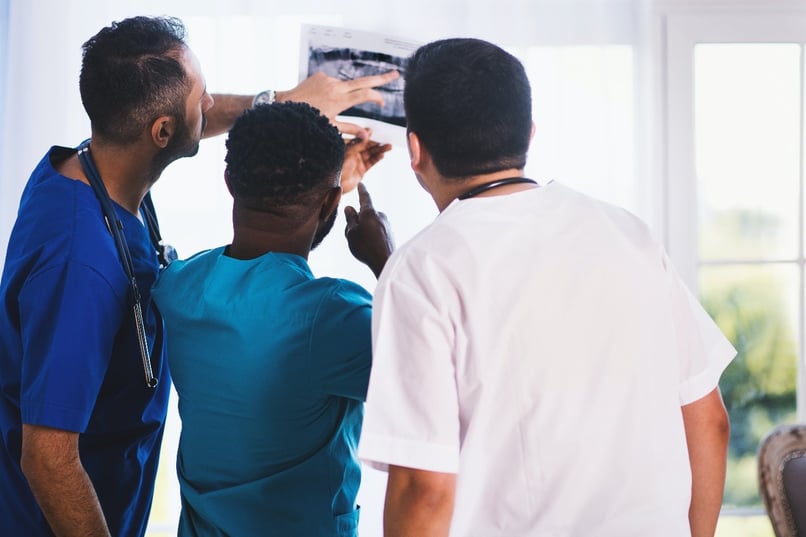 If you're missing one or more teeth, you know that it affects the look of your smile and your ability to eat and speak. But did you know that it also affects the health of your jawbone and your face structure?
Compared to dentures or bridges, dental implants actually stimulate your bone and help to maintain your jawbone.
In this blog I will review what happens to the jaw bone after teeth are lost, with dentures and with dental implants.
Missing Teeth & Bone Loss
Periodontal disease is one of the main reasons for bone loss, with hard-to-remove plaque and gingivitis (gum disease) often being an early indicator.
These underlying issues stem from the fact that each tooth in your mouth has natural roots made up of tissues and supporting ligament fibers. While these roots keep your tooth in place, they also nourish, stimulate and harden jawbone. When you lose a tooth, the lack of a natural tooth root causes a lack of nourishment and stimulation which leads to the shrinking and loss of bone in your jaw.
At first, you may not notice bone loss. However, it can lead to aging you far beyond your years. Bone loss causes changes in facial appearance such as wrinkles around the mouth and collapsed mouth and cheeks.
Additionally, neighboring teeth are vulnerable. The process of bone shrinking occurs at the teeth and can cause an even higher risk of cavities and gum disease at the surrounding teeth.
Dentures & Bone Loss
Another key reason that bone is lost is lack of proper stimulation. When teeth are lost the bone melts away: 25% in the first 3 months and up to 50% in the first 6 months. When a denture or partial is put on this bone, the bone loss is accelerated. Dental implants are a popular alternative to dentures and partials. Why? Because they stimulate the jaw bone, as a tooth does, maintaining both the bone and the facial structure.
This bone loss actually leads to difficulty in chewing and discomfort for denture wearers because as the jawbone changes shape, dentures start to fit loosely and move out of place while eating and speaking. Denture wearers chew with 10% of the force compared to teeth.
Dental Implants & Bone Maintenance
Dental implants are a comfortable and long lasting solution for missing teeth.
Since dental implants are placed in your jawbone and act like natural teeth, they form a strong foundation and stimulate bone which helps heal, adapt and support the surrounding area so you can chew and speak without discomfort or fear of embarrassing slips.
An investment in your health
When you lose a tooth, you no longer need to worry about changes in your appearance or your ability to chew and speak with confidence.
With dental implant placement and care from a qualified well trained dentist, they are a wise long-term investment that protect the health of your jawbone.
---
The dentist consulted for this article was: Greg Kammeyer, DDS, DABOI/ID of Solutions Dental Implants in Sun City West, AZ.
Dr. Greg Kammeyer is from Denison Iowa. He received his undergraduate BS degree from Iowa State University studying chemistry, biology, and business. He received his dental degree (DDS) from the University of Iowa. He practiced general dentistry prior to advancing his formal education in Implant Dentistry. He holds a graduate and Master's degree in Implant Dentistry from Loma Linda University. His master's research was on bone regeneration using CAT scans to study bone loss after bone regeneration procedures. Dr Kammeyer is one of 526 dentists that is Board Certified by the American Board of Oral Implantology/Implant Dentistry.

What are those letters after the dentist's name? Find out what they mean.