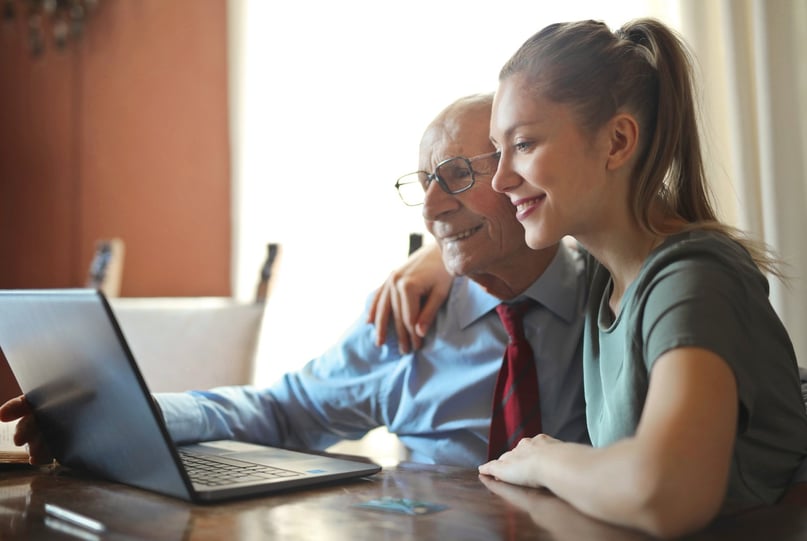 Have you been told that you don't have enough bone for dental implants or that dentures are your only option? Some people may stop their research at this point, but there are some revolutionary procedures made for patients just like you.
First, it's vital to do your due diligence and find a dentist with extensive expertise, training and experience beyond basic dental implant education. Dental implants are not one size fits all – they are complex, sophisticated devices requiring specialized training to fit and place properly.
At my practice, I treat patients with the most severe bone loss and have the experience and surgical skills to provide these procedures.
If you are missing bone, there are two main options:
1. Dental Implants Utilizing Existing Bone
With these procedures, my hope is to limit the amount of grafting necessary to provide permanent dental implants so you can return to living a high quality of life quickly.
Depending on where in your mouth you are missing bone and teeth, there are several ways to use existing bone:
For Upper Jaw Bone Loss:
Zygomatic Implants

:

Differing from traditional implants, zygomatic implants are extra-long and anchored in your cheek bone, which is called the "zygoma." This treatment is much less invasive than bone grafting and shortens the treatment time.
Pterygoid Implants: A specialty type of implant that is placed in the upper molar region where your wisdom teeth used to be. A pterygoid implant cannot stand alone. It must be anchored to other implants in order for it to be usable.
Trans-Sinus Implants: These dental implants go through the sinus and into the side portion of the nose called the piriform rim. The purpose is to engage the hard, "cortical" bone.
Prosthetic Rebuilding: This uses pink ceramic porcelain to fill in the voids instead of grafting.
For Lower Jaw Bone Loss
Subperiosteal Implant: Not as common anymore, these dental implants are placed under the gum but on, or above, the jawbone. This type of implant may be used in patients who cannot or do not want to undergo a bone augmentation procedure to rebuild bone.
Nerve Repositioning: In unique situations, this procedure is done to replace the lower back teeth if your bone is not tall enough to have an implant. There also needs to be a lack of space from in-between your top and bottom teeth.
With these procedures, my main goal is to eliminate your need for traditional or snap-on dentures, avoid major bone-grafting, and shorten the time to have beautiful, natural teeth.
2. Bone Grafting for Dental Implants
Bone grafting is a procedure that uses transplanted bone to repair and grow missing jawbone. Implants need to be firmly anchored to the jawbone to be work long-term so bone grafting can strengthen and thicken the implant site. It gives you a chance for a beautiful and functional smile again.
Here are four main types of bone grafting materials:
Autogenous: This bone comes from your body. Common donor sites include the chin and wisdom tooth areas of the jaw. If large amounts of bone need to be harvested, the hip or the shin bone can be used.
Allograft: Bone from a human tissue donor obtained from a bone bank (cadaver bone). This is very safe and provides large amounts of bone. The bone has been chemically treated and cleaned.
Xenograft: This is the implantation of bovine (cow) bone. A xenograft is safe and has been used successfully for years.
Alloplast: Synthetic or artificial bone. This should only be used in some cases, and is not recommended for advanced grafting procedures; artificial bone does not bond as well as real bone.
These materials can be used for a variety of bone grafting techniques such as sinus lifts, guided bone regeneration, extraction socket preservation, block grafting and more. By growing and strengthening bone, implants can be placed and secured.
How do I find an expert implant dentist?
To start, you need to find an AAID-credentialed and/or board certified qualified implant dentist. Many general dentists offer implant services at their practice; however, most do not have the expertise in the complex and sophisticated procedures required to provide safe and successful treatments.
To earn these AAID credentials, dentists must meet rigorous qualifications that demonstrate they have the deep knowledge and critical skills essential to successfully placing implants and replacement teeth.
At your initial consultation, you can expect an AAID-credentialed dentist to evaluate your needs and design a personalized treatment plan.
---
This blog post was written by Ramsey Amin, DDS, FAAID of Burbank Dental Implants in Burbank, CA.
Dr. Ramsey Amin has extensive experience in surgical and restorative implant dentistry. As one of only less than 600 Diplomates of the American Board of Oral Implantology/ Implant Dentistry (ABOI/ID) he is considered an expert, and board-certified in dental implants. He is a former instructor at the UCLA School of Dentistry.

What are those letters after the dentist's name? Find out what they mean.